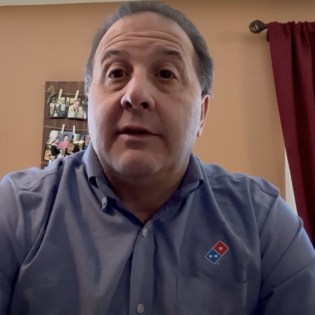 Success Stories
Recruitment and retention numbers? Better than ever!
30%

Savings in cost per hire.
I don't work with vendors who don't produce good results. I've renewed with HourWork three times. Don't just take it from me! Check out my results:
Recruitment campaigns: HourWork texts people who've applied to work for us or left us on good terms to see if they are interested in open jobs.
Results >> We have: great interview show rates, fully staffed stores and greatly decreased turnover. ✅
Retention tools: HourWork sends employees text messages from me at 7-, 30-, 90-day anniversaries saying: "How's it going? What do you need?" We also send regular "stay" and "exit" surveys.
Results >> Employees know we care. They easily reply to share thoughts. Exit surveys help us identify where we need better culture ✅
– Dominic Benvenuti, Boston Pie, Domino's Franchisee